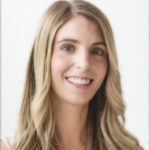 Dr. Alessia Milano, ND
Naturopathic Doctor
Dr. Alessia Milano is a board-certified Naturopathic Doctor with a primary focus in hormone health, digestive health, and fertility. She is passionate about helping individuals reclaim their health and become the best versions of themselves at every age.
During her naturopathic education, she was selected among her classmates to complete additional training in Fertility and Reproductive Health. This only further confirmed her love and passion for working with hormones in people of all genders. Through her clinical experience, she noticed hormone concerns were often accompanied by digestive complaints, which propelled her to focus on both hormonal and digestive health. She strongly believes the gut is the foundation of health in the body.
She is continuously undergoing additional training in hormone health, digestive health, and fertility to ensure her patients are receiving the best care possible. She is a member in good standing with the Gastroenterology Association of Naturopathic Physicians. She's successfully worked with many people struggling with PCOS, hormonal acne, endometriosis, unexplained infertility, menopause, premenstrual syndrome, birth control cessation, vaginal health, weight loss resistance, SIBO/SIFO, IBS and more.
She takes an evidence-based, forward thinking approach with all her patients, addressing both short- and long-term health goals. She highly emphasizes the importance of lab testing and targeted treatment for each individual patient to ensure underlying causes are diagnosed, and sustainable results are achieved. While her practice does have a focus on hormones and digestion, her door is open to anyone who is ready to make positive changes.