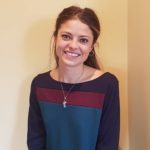 Dr. Alexandra Sisam ND
Naturopathic Doctor
Available for virtual appointments, and select in-person appointments
Alexandra is a board certified Naturopathic Doctor. During her time in Naturopathic Medical School, Alexandra took a particular interest in working with patients with mental health concerns, including anxiety, eating disorders, and depression. She also completed a yearlong internship working with patients with chronic disease and fibromyalgia. She is passionate about helping support patients as they navigate through their own health and wellness, no matter what their concern is.
Alexandra uses a mind-body approach to medicine, focusing on supporting the patient both emotionally and physically through the use of mind/body counselling, homeopathy, nutrition, botanicals, and physical medicine. She works to gain an understanding and awareness of each patient's personal experience both physically and emotionally. She has also completed additional training in Reiki, Holistic Counselling, and is a certified Doula.
Alexandra works to support the mind, body and spirit in order to provide the most comprehensive and compassionate care. She is constantly learning about the interconnectedness of these parts of the human being and using them to help treat both physical and emotional conditions. She is here to support you no matter what direction your health journey takes.
Dr. Alexandra Sisam is licensed under the College of Naturopaths of Ontario and is a member in good standing with the Ontario Association of Naturopathic Doctors (OAND), and the Canadian Association of Naturopathic Doctors (CAND)