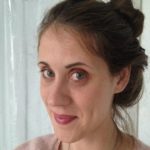 Dr. Sarah Bennett ND
Naturopathic Doctor
Available for virtual appointments
Sarah is a board certified Naturopathic Doctor with a special interest and clinical focus on digestive health, skin conditions and the gut microbiome.
As a Naturopathic Doctor and educator she helps people to identify underlying causes of chronic and acute digestive problems and related conditions. Sarah provides a nurturing and supportive environment to help her patients formulate an achievable and systematic plan for regaining health. She strives to clear up confusion about the sea of health information available and to simplify the healing process.
With a focus on mind/body medicine Sarah uses counseling to help patients to identify obstacles to healing. She uses clinical nutrition, herbal medicine, acupuncture, and homeopathy to support each patient and some advanced laboratory testing and specialty diets (Specific Carbohydrate, FODMAPS, Paleo, GAPS, Hypo-Allergenic, Elimination) as part of diagnosis and treatment.
Naturopathic medicine is about treating the whole person and accounting for how one's body works as a whole, composed of many interconnected parts. Although Sarah has a special area of focus she always pays close attention to all body systems, how they affect one another and any conditions that are contributing to ill health.
Ultimately Sarah's real passion and focus lies in helping her patients to identify and work though whatever is blocking them from feeling their best.