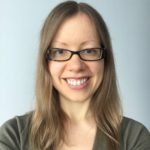 Shannon Stoby, PT, MScPT
Registered Physiotherapist
Shannon is a registered physiotherapist with over a decade of experience in healing. As a myofascial release therapist and wellness coach, she helps women with undiagnosed or chronic pain conditions work through their symptoms, stress, and suffering through gentle treatment and simple self-care.
With a background in mental health, and a personal healing journey through being undiagnosed, she understands the frustration and confusion that often accompanies the symptoms. As a practitioner who is dedicated to compassionate, individualized care, she treats the body, but is also passionate about the emotional and spiritual aspects that are an integral part of healing.
Shannon is trained in pelvic floor physiotherapy (and has been the patient too!) so comes with the knowledge of both the workings of the structure and the vulnerability of the process, and strives to educate, engage, and empower her clients in this process.
In all cases she aims to provide her clients with the necessary treatment and support to learn a new way to treat their bodies, get to the root of their pain, and take their power back in their healing process.